Submitted by angela.barker on
March 29, 2023
Autodesk Technology Engagement Center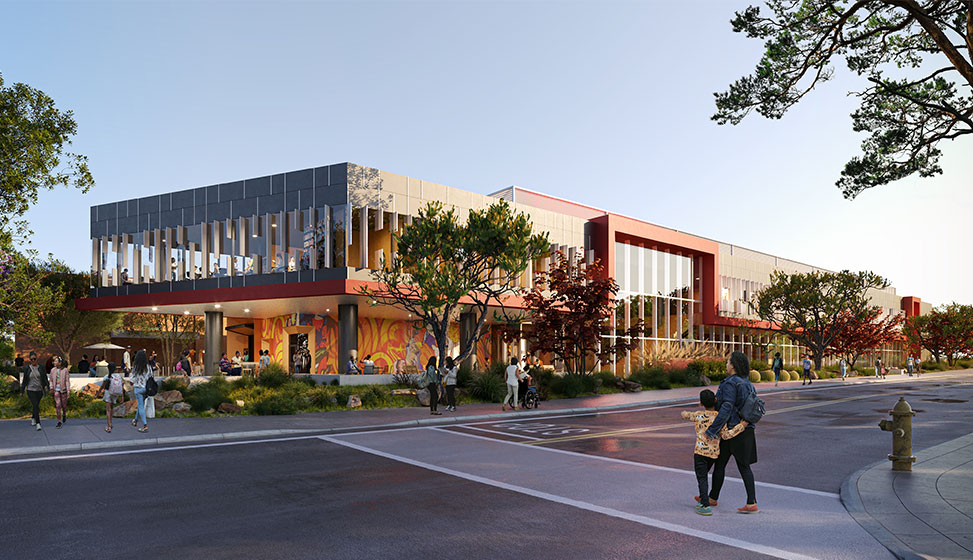 The Autodesk Technology Engagement Center will focus on closing equity gaps in STEM degree pathways and inspiring historically underrepresented minorities in STEM to pursue high-demand careers in science, technology, engineering, and mathematics. The center will house academic programs for the College of Engineering and Computer Science, and the Global Hispanic Serving Institution Equity Innovation Hub. AC Martin is proud to have designed this very important project that will positively impact the future of students. Groundbreaking for the project is April 14, 2023.
On March 21, 2023 CSUN's Committee on Institutional Advancement approved the name of the AC Martin designed technology facility as the Autodesk Technology Engagement Center. Autodesk has made a donation to support the planning and construction of the new facility. Dr. Andrew Anagnost, CSUN alum, and president and CEO of Autodesk, provided an impactful message, stating that "Making is a front door to inspiring young people to do more with technology and pursue a technical education – that is what the Autodesk Technology Engagement Center is all about. It's about helping to ensure the next generation of technological leaders don't fall through the cracks because they don't know what is possible. It's about making sure everyone with talented potential, despite their challenges, gets the same chance I did."
Watch the video of the committee meeting that shows how passionate CSUN leaders and Anagnost are about this important project.