Submitted by angela.barker on
April 19, 2023
Autodesk Technology Engagement Center at CSUN - Groundbreaking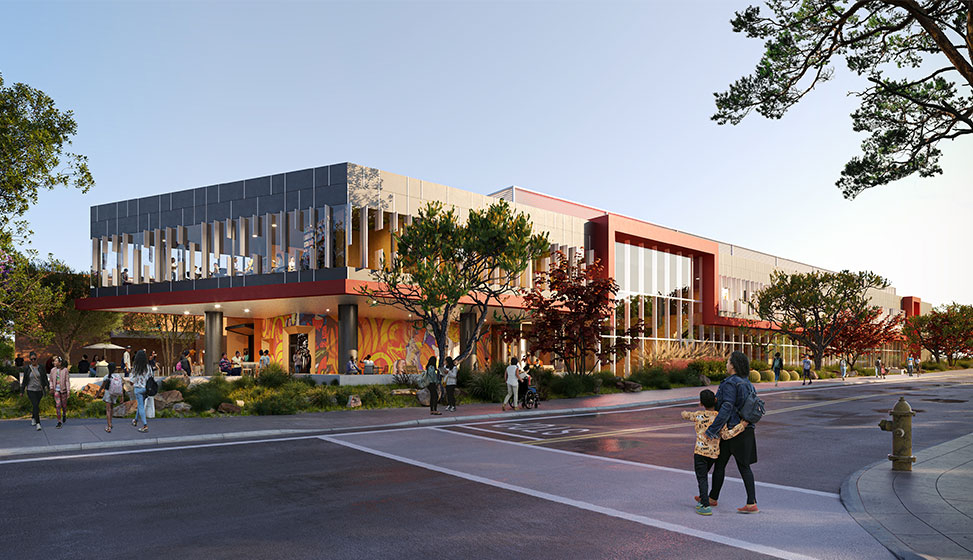 The groundbreaking ceremony of the Autodesk Technology Engagement Center took place at California State University, Northridge on April 14, 2023.
CSUN President Erika D. Beck and Autodesk President and CEO Andrew Anagnost were joined by U.S. Senator Alex Padilla, Congressman Tony Cardenas and Assemblywoman Luz Rivas for the event. Autodesk has committed $5 million to the University to support the construction of the facility. The project will also be made possible with a $25 million state allocation from California Gov. Gavin Newsom, as well as significant support from Apple, as part of the company's Racial Equity and Justice Initiative.  Construction is anticipated to be complete in the fall of 2024.
The AC Martin architectural team worked with the Autodesk XR technology team to create an immersive extended reality (XR) tour of the future facility where attendees took a virtual walkthrough the 32,000 square foot facility through AC Martin's Autodesk Revit models. The space will include state-of-the art research, design and digital capture, and fabrication labs, in addition to a maker space for the campus and wider community. The center also will include space for peer-led student support services and enable students' progression to graduation and transition to careers in STEAM and in the creative and tech economies.
"It is an honor to support the university's inclusive efforts to provide opportunities in STEAM for underrepresented students and to collaborate with CSUN's student stakeholder group to program and design the center," said Susan O'Connell, managing principal with AC Martin.
AC Martin is proud to have designed this very important project that will positively impact the future of students. The Autodesk Technology Engagement Center will focus on closing equity gaps in STEM degree pathways and inspiring historically underrepresented minorities in STEM to pursue high-demand careers in science, technology, engineering, and mathematics. The center will house academic programs for the College of Engineering and Computer Science, and the Global Hispanic Serving Institution Equity Innovation Hub.
Read the full press release here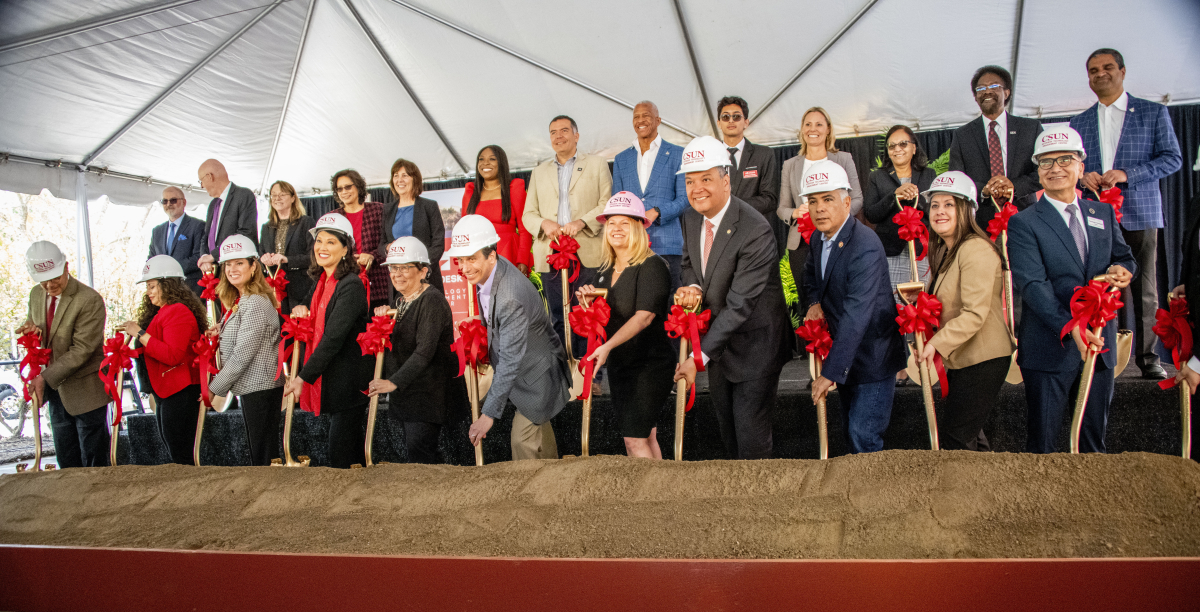 Ceremonial Groundbreaking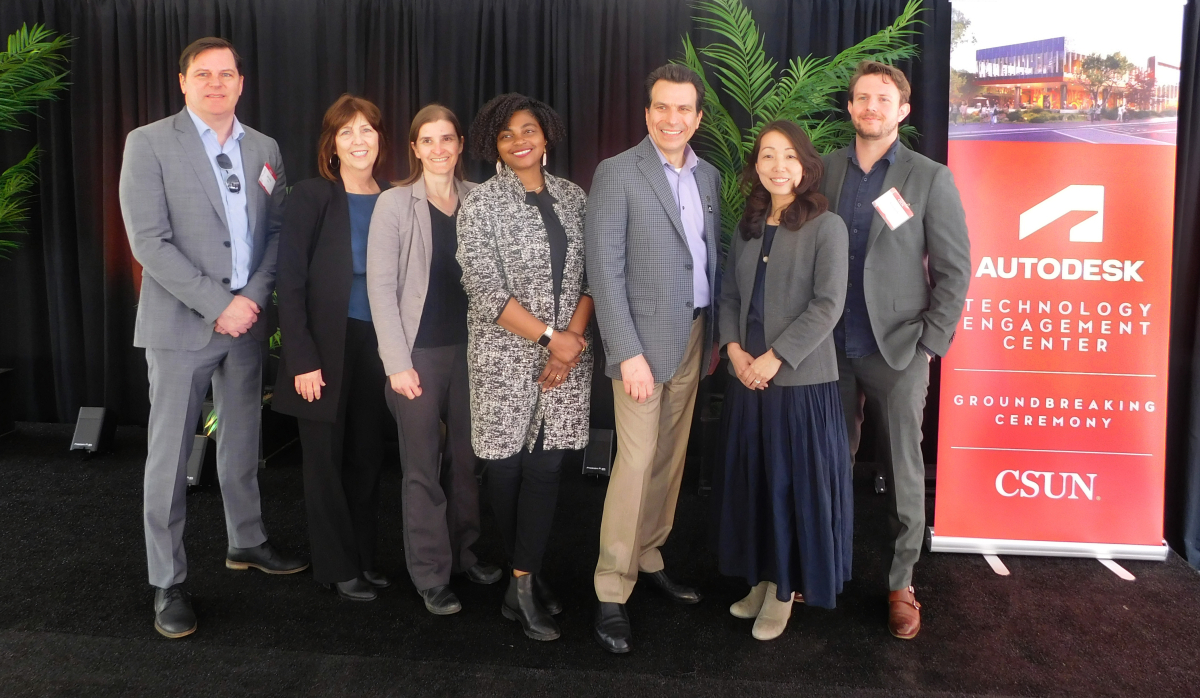 AC Martin team with Autodesk President and CEO, Andrew Anagnost (third from right)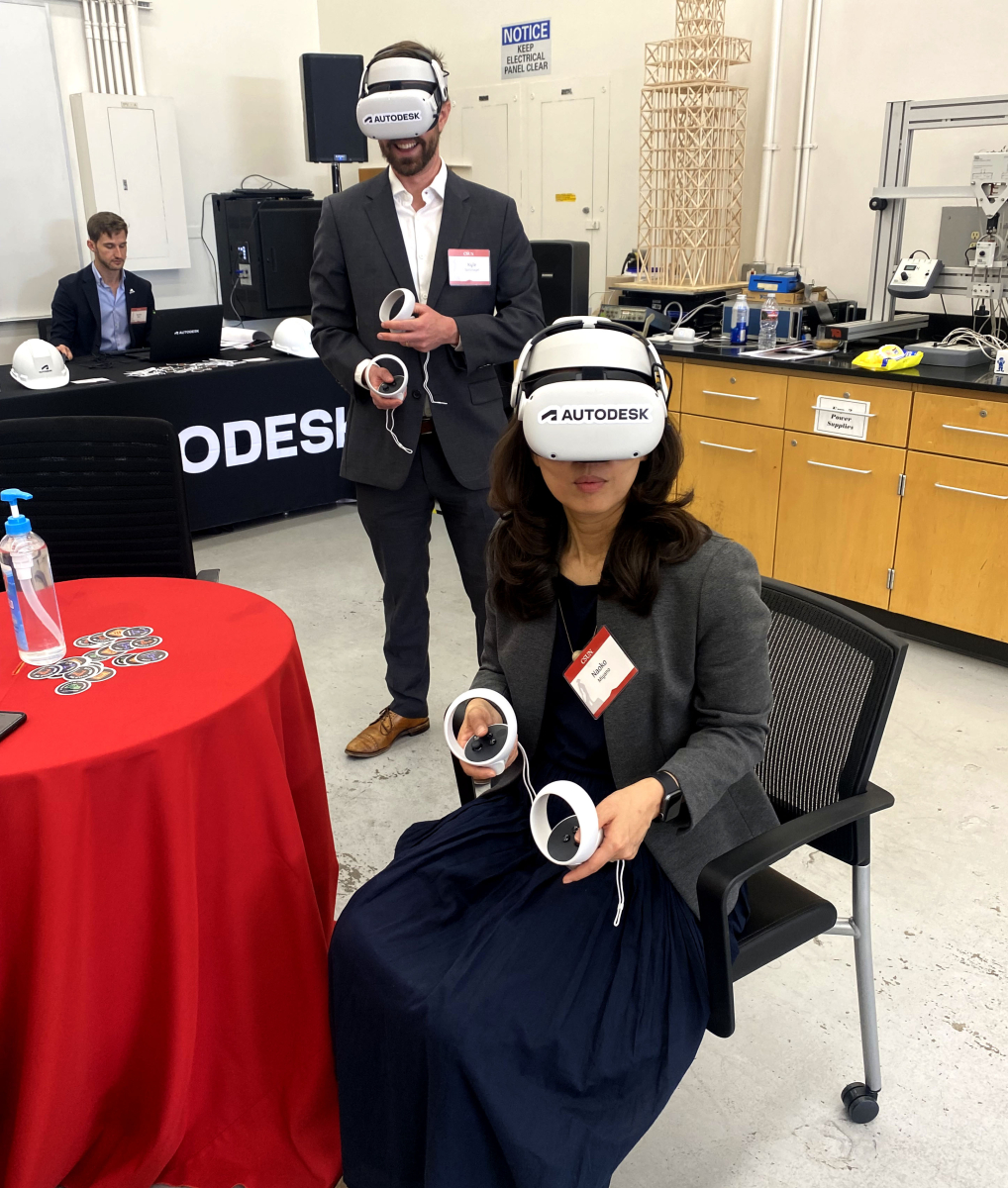 Autodesk XR Technology immersive extended reality tour