Submitted by Sebastian on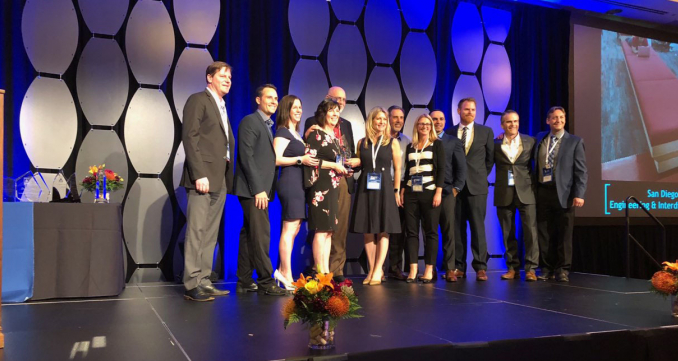 The Design-Build Institute of Architects Western Pacific Region has presented AC Martin and team with the Award of Distinction and Design Excellence for the San Diego State University, Engineering & Interdisciplinary Sciences Building. Congrats team! Well deserved.
The goal of the EIS Complex was to fit into SDSU's historic core of Mission Style architecture. The challenge was to take a modern lab building with 16 feet floor to floor and put it inside of an architectural shell that would fit in with buildings from the 1920's. The project is laid out in a courtyard configuration with two separate wings of teaching and research labs (north and south) connected by a wing with shared amenities for the whole complex.