Submitted by Sebastian on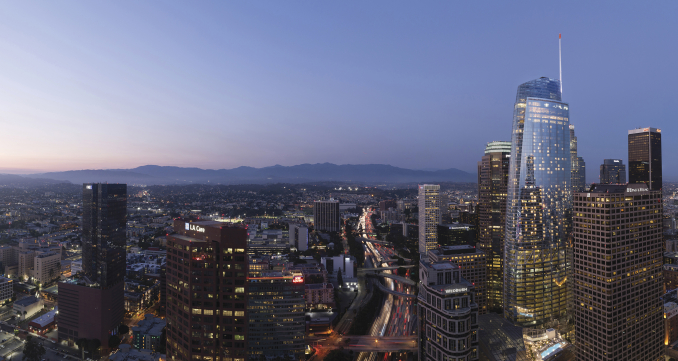 AC Martin is very proud to announce that the Wilshire Grand has been presented with an IDEAS² Award by the American Institute of Steel Construction! The IDEAS² Awards are presented to projects that demonstrate excellence in their use of structural steel from both an architectural and structural engeineering perspective. This includes applications of creative solutions to the project's program requirements, innovative design approaches, and aesthetic and visual impact of the project.
Congratulations to the project's steel fabricator, detailer, and erector, Schuff Steel Company, and Brandow & Johnston, the project's structural engineer.